How reading is taught
The way we teach reading at Brimscombe for key stages 1 and 2 consist of 2 dimensions:
word reading
comprehension -both listening and reading.
It is essential that teaching focuses on developing pupils' competence in both dimensions; different kinds of teaching are needed for each.
Where it begins - Reading in Early Years
Reading and books are a very important part of our EYFS education.
We encourage our children to start early in pre school where they learn rhymes and songs and enjoy daily stories. The pre school has its own library for parents to use, and we encourage story time at home as well as games based around sounds.
Reception
In reception class children begin to be taught phonics and the sounds and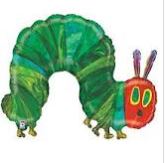 names of the letters of the alphabet. Pupils have daily whole class stories and are given their own reading books with a reading record.
Reception pupils are taught how to 'blend' and 'segment' words and as well as begin to read the 'tricky' words that don't fit spelling patterns. Parents of reception children are invited to an early reading information meeting to explain how reading is taught and how they can support their children. Children in reception are encouraged to explore the library and each child has a set of keywords on a key ring to help them practice.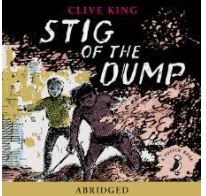 Key Stage 1 - year 1&2
Phonics teaching continues into Key stage 1 as children learn to read 'split digraphs' and 2 syllable words (see documents below). Children continue with their own reading books and in year 2 begin to access the levelled books. Tricky words are learnt and children are encouraged to read for more time and to read a wider variety of books including fiction and non fiction. Daily story time continues and books are used as part of the learning of other subjects and a stimulus for writing.
In Key stage 1, daily guided group reading begins when children learn to really understand a variety of texts. We use the 'reciprocal reading' 4 step strategy for group reading. Here is a useful link for more information.
https://rainforestlearningcentre.ca/teach-digraphs-preschool-methods/
KS2
As children move up through the school they take more responsibility for their own reading. Guided reading is still taught daily and teachers read to their classes. 'Topic' books are accessible and children 'quiz' on books to show how their comprehension. Staff & parents still do 1:1 reading and there is a phonics catch up programme for children who haven't fully mastered phonics by the end of KS1. We ensure children experience a wide range of literature covering fiction and non-fiction,
As children tackle more challenging texts they learn about the nuance of language and more about authorial intent.
Reading for enjoyment
We want our children to leave Brimscombe with a love of reading. Teachers promote reading through the enjoyment of stories. The library is kept up to date with the best literature with the support of local bookshops. Across the school- Free read Friday- is an opportunity to really enjoy reading together. The school takes part in National events such as world book day as well local events like the Stroud literature Festival.
During a school week our pupils experience a balance of reading activities with both fiction and non=fiction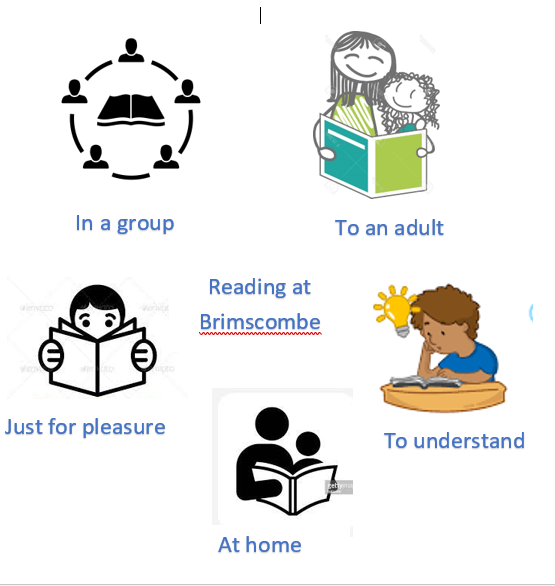 Assessing Reading
The assessment of reading is part of the process of learning and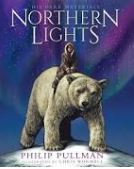 done formatively and summatively in all year groups. The term starts with a 'Star Test' to give a clear indication of the children's level in reading. Week to week children quiz on books using, 'Accelerated Reader,' to show their comprehension before moving onto another book. In addition, pupils do a summative 'NFER' reading assessment 3 times a year. Reading attainment and progress is reported to parents six times a year.