Dinosaur Measuring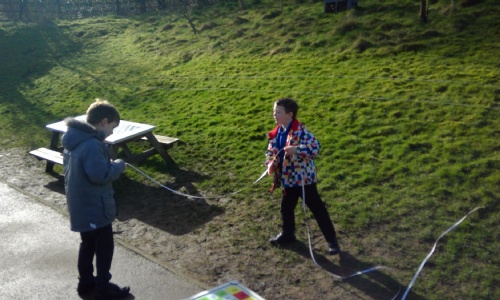 We have been learning how to measure in maths this week.
A group of Year 2's went to outside to measure a large diplodocus named 'Dippy'.
They followed measurements on a map to ensure it was the right size and worked great as part of a team.
They explained their creation to the rest of the class and answered questions from them.
More pictures in our photo gallery