Standing in as Paleontologists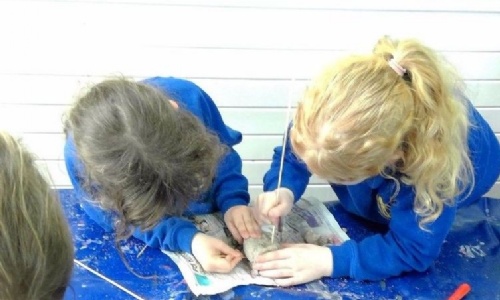 Today Orion Class recieved a very fragile parcel, we weren't sure what was indside but found a letter explaining that a Museum needed our help to uncover what could be dinosaur bones.
The box was full of rock extracts, we found some tools and very carefully set off to see what we could find.....just like Mary Anning.
We found lots of different dinosaurs and classified them using a fact file.