The amazing art day!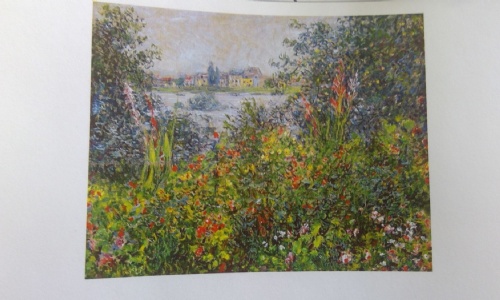 Written by Eddie and Ottilie.
On art day we didn't do any maths all day. We had a different artistic early work. We did art and writing, we learnt about Monet and practised his 'dabbing' style using a paintbrush and a mix of different water colours. We wrote a story about a painting. A year 6 had to choose a golden book because she wrote the beginning and Freya was the lucky person, she was chosen because it humoured the year 6 child and she actually said that her story was amazing and so was her spelling. She is the best painting storytelller in our class and made some fantastic art to go with it. Some other children were put in the golden book for their art.