Outdoor Learning Day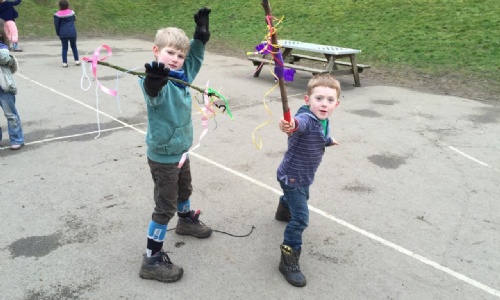 Outdoor learning day was very busy and very fun for Orion Class. We started the day with a big task on our hands.....the school garden. We worked hard weeding the beds and earned hot chocolate and biscuits at break time.
We then went in search of sticks and used them to make wind streamers, We tied ribbon, pipe cleaners, beads and different fabrics that would blow in the wind then took them outside to run with.
In the afternoon, we were joined by Tamsin who helped us finish the beds in our school garden. We each got a chance to plant some wheat in one of the beds and will hopefully make flour and then our very own bread from it!
It was a great day and big team effort from Orion Class!