In maths today!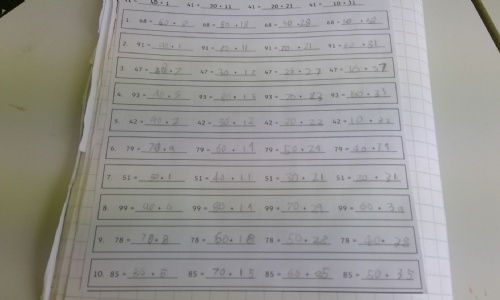 In maths today we did complex partitioning. It was easy for me because I have a trick to doing this quickly. First, we did circling blocks of numbers and writing down the sums. Then we had to work them out like:
64= missing number + missing number (64=50+14)
or
97= missing number + missing number (97=70+27).
After that we had about 10 different questions like this:
79= ______+______ x4 times (79= 70+9 or 60+19 or 50+29 or 40+39)
I had to do a challenge that said: Tell me the easiest way to solve these problems and I did that too.
In my book i wrote that I took one ten off the first number and added it to the second number each time.