The Falling Adventure- Our first day back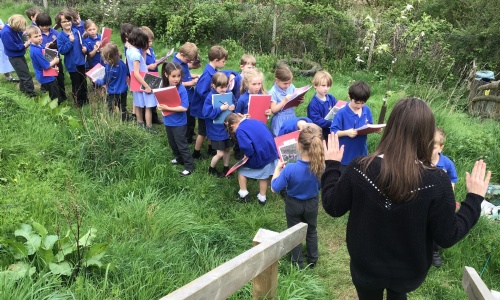 Written by Eli and read out in the Golden Book.
First, we had an extra play and we were having fun but then there was a waitrose parachute falling from the sky. I thought why us?! and I was just shocked. Then we went to find some X's that were on a map in the parachute. Suddenly, it started raining and we rushed to the orchard. In the orchard we found a box. There was some green fabric and there was a picture of a man and a lawn mower. There was a spanner and a note. His name was E.B.Budding and we went inside to discover all about him.