Robot Technician Day!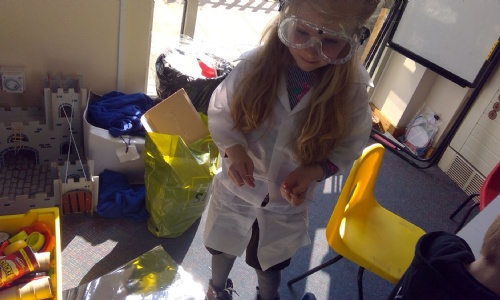 Written by Tabitha and Ottilie.
Today we have been building Robots. We had a letter from OR 57 to make him some robot friends. We did a technical investigation to discover all about different robot materials. Then, we designed our robots and started to build them.
We got to dress up as robot technicians but Ottilie forgot, we thought this was fine because she had a nice watch on anyway.
After we built our robots we had a table inspection for a marble in the jar, Miss Morris checks to see if they are perfect. After that we did some buddy reading for Free Read Friday, us two went together.
Then it was lunch time, it was fish and chips, my favourite, we had lunch play and ran around the field to get fit for cross country.
In the afternoon we became robot technicians by building them out of natural materials like sticks, we spent the afternoon on the field, it was good.