The Fantastic Trip!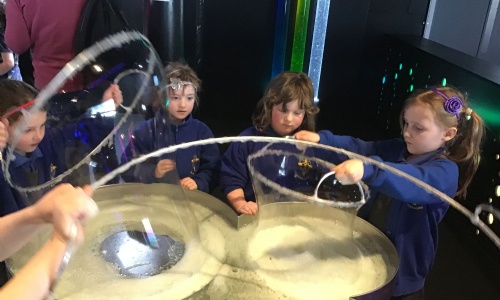 Written by Eddie and read it out in worship for the Golden Book!
First, we went on the big coach. It was noisy on the coach because they were excited.!
Next, we went thought the waterfall, when we first saw some stuff we thought it was creepy.
Next, we saw the pumping water then I saw a tornado spinning around and changing colours.
After that, we went up stairs and I saw a horizontal room.
Then, it was lunch time, I had tuna sandwiches with popcorn and strawberries. They were good.
Then, we had free play, went on the coach and came back home.