Joash's amazing robot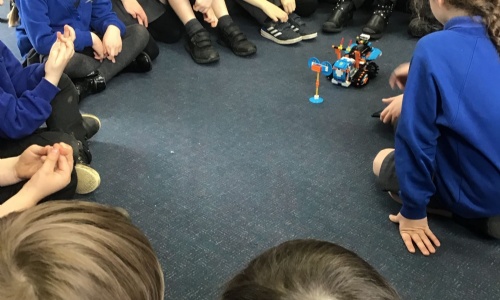 At first, Joash came in with an incredible robot made out of lego. We sat in a circle for the whole time. It could walk, talk and shoot. With a bump it hit a target. It can say hello and it can say its name. He controlled it with a tablet.
Thank you to Joash for thinking of our topic, sharing his robot with us and answering our questions. Also thank you to Jasper for joining him to help him present it.