Remembrance Day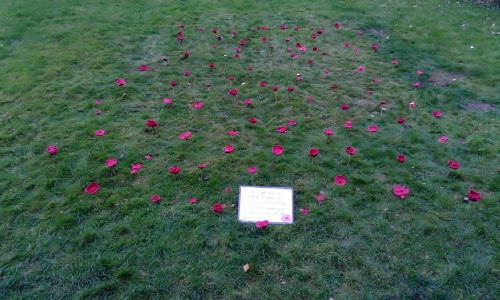 Written by Esmae and Sophia from Year 1 and Eddie and Ottilie from Year 2.
We have been thinking about Remembrance Day and learnt that it has been 100 years since the end of WW1. We made a Poppy cross with prayers around it. We made clay poppies and then we planted them in the grass by the car park. Tabitha wrote a plaque to explain why we had done this. Written by Year 1.
A few days ago we made fantastic clay poppies and a few days later we painted them. After that we planted them on the entrance bank (leading to reception). We chose to colour the poppies red so that they looked real. Written by Year 2.