The fantastic field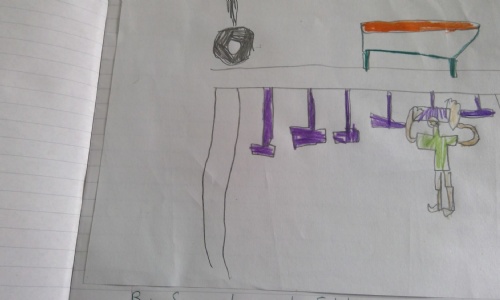 Written by Eddie and Samuel.
We have decided to write all about our fantastic field.
Our school field has a huge football field with huge goals. It is an amazing field with a massive tree. It has an adventure playground with monkey bars on. They are very hard and high, very high. There is a smaller bar that you can spin on and a fantastic tyre that you can swing on and it is really fun!