World Mental Health Day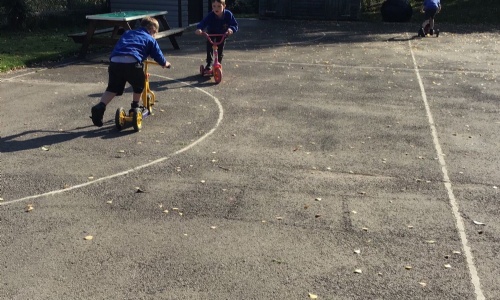 Today was World Mental Health Day and across the school we were learning the '5 ways to wellbeing'.
They are:
Talk to each other
Learn new things
Exercise
Look and listen
Create
We enjoyed lots of different activities based on these but particularly enjoyed the exercise (we had bicycle races on the playground) and create (painting) activities.
Hopefully we will continue to do these a lot and pass them onto our family and friends.