Orion's Lovely Lettuces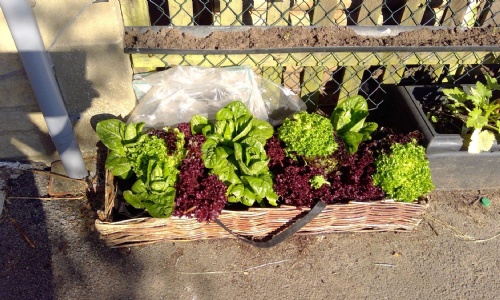 What a fantastic day! Yesterday (25.6.18) Orion Class worked hard to make our own lettuce stall to sell our home grown lettuces from. We worked hard all day and it was a success!
In the morning
In maths, we decided an appropriate price for the lettuces to be sold at, a few minutes later we decided 50p would be just perfect. Then, we practised giving change so that we would know how to do it later on. It was useful because people gave us all different coins…sorry if you got the wrong amount! Samuel thought it would be a good idea to write down what people might give us and work out the change before so that it wouldn't take us a long time.
In our writing lesson, we created persuasive posters advertising our stall, we got a lot of customers so I think it worked. We used bright colours and different shapes to make it look interesting, exciting and delicious!
Before lunch, we decided on jobs for the afternoon. We all wanted to be sellers and callers but there were too many of us so we picked lollipop sticks instead (that makes it fairer).
In the afternoon
We each took on different jobs. We picked and bagged the lettuce, designed bunting, wrote receipts, created labels and put up posters to help our sale.
After school
Hurray! It was finally time to start selling our lettuces! I was so excited because I wanted to see how much money we would get.
In the end we raised £16 from our sale. I hope we spend out lettuce money on lots of different plants so that we can try new things. Did you enjoy them?