The Giant's Castle and the Shiny, Golden Egg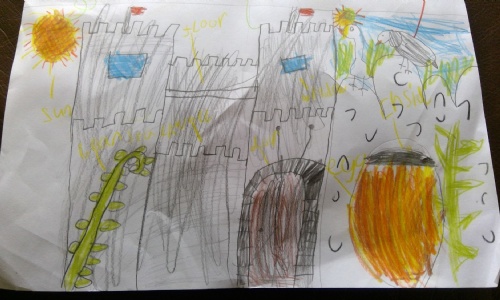 Written and illustrated by Elspeth and Ellie.
Last Monday the magical, big and ginormous giant sent down his castle and a golden egg. The egg was very shiny and golden. The very next day we got to school and the egg had hatched! Inside it was lots of tiny seeds........
Come back to see what happens!