Microscopes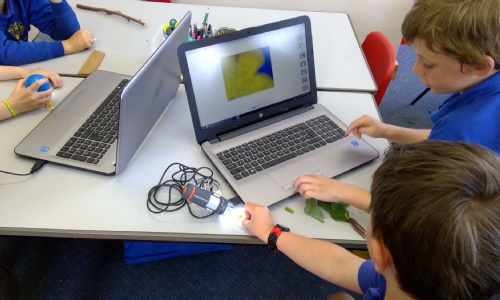 Today, we used Microscopes.
We connected them to our school laptops to look at plants closely. We discovered lots of different things (mainly hairy plants) and devised our own questions about what we could see. We worked well in teams and even discovered how/ why sticky weed is sticky!
Ask us and we might tell you!