Outside Art by Andy Goldsworthy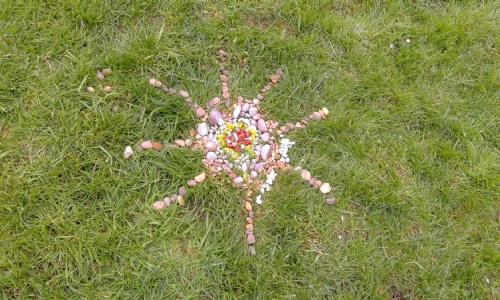 Written by Audrey and Stanley.
On the 1st May in the afternoon we learned about Andy Goldsworthy. Andy likes to do outside art so we are doing the same today. We got into groups of 5 to do our own outside art. We had magic, oreo, snow white and big stones to use. At the end we went around and looked at eachothers, we described things each of us had done well. They were all different and every one liked their own best in a good way.