All about terrific tree poems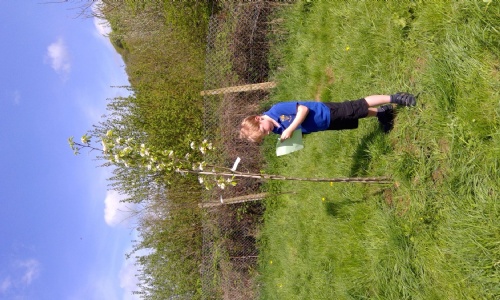 Written by Ed and Jasper.
Today, we went down to the apple and pear trees and investigated the feelings in a poem such as listening, smelling and looking. We wrote down adjectives for each of this and started a class peom outside. Then we wrote a blossoming, blooming fruit trees poem in small groups. They were great!