Stuart the Giant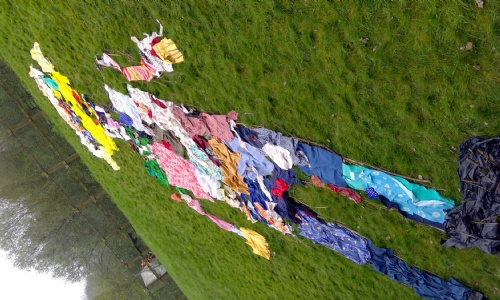 Written by Harriet and Laurie.
Today we made Stuart the Giant (a friend for the lonely Giant that sent us a letter). First, we made the outline with sticks which was our favourite bit. Next, we put Stuart's clothing on! We put blue clothing on his trousers and black bin bags on his big boots. 5th we put different colour clothing on his top to make it as colourful as a rainbow. 6th we did his face yellow, we put cameras on his face for the eyes. Then, we did the hair and the bandana. That was a good bit because the hair was fun, amazing and epic.
We hope the Giant likes him!