Sharing our Tornado experiment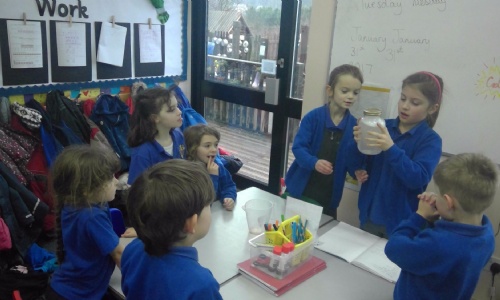 Today a group of the Year 2's shared their tornado experiment with the rest of the class.
Working in pairs, they used the instructions they had written to teach each group how to make a tornado in a jar. They explained why each ingredient is important and how this creates a tornado in real life.
After a lot of hard work they were successful!