Head Bands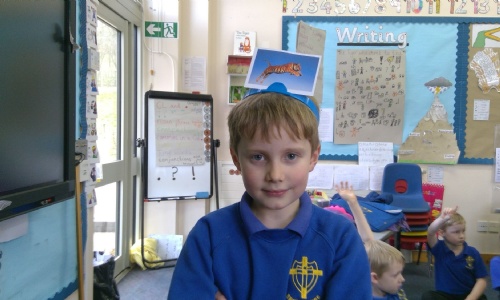 Written by Nancy and helpers:
This week Nancy brought in a game called head bands all about animals for our topic. The first person was Austin and we explained to him what to do. Someone had to put an animal picture on a special head band and the person who had the picture on their head had to guess who it was, by asking questions. There is a list in case you forget which animals there are.
These animals are on the list:
Sea creatures- rock fish, dolphin, whale.
Land mammals- lion, tiger, sloth.
Birds- bird of paradise, eagle, robbin.
Amphibians- fire salamander, newt, tree frog.
Every one in Orion Class loves the head band game and if you come to Orion Class one day we bet you'll burst to have a go!