Micro habitat hunt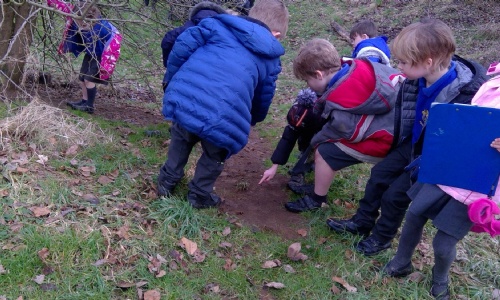 Today we used our Outdoor Classroom to learn all about micro habitats as part of science.
We then set off on a hunt to find living things in their micro habitats in our school environment. We looked in lots of places (leaves in the woods, around tree stumps and bench legs and in a small wood pile). We learnt that if nothing is living there it cannot be classed as a micro habitat.
We discovered these micro habitats, with mini beasts living in them, on the field:
Under a rock and in a tyre.
Under a log.
In a hole in the grass.
On top of a small log.