Snake Skin!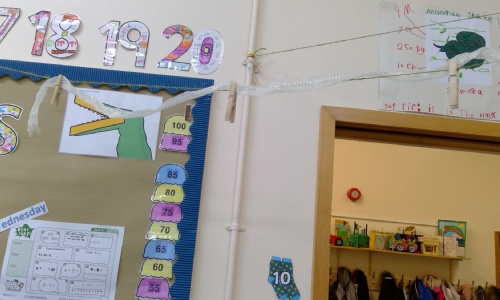 Written by Harriet, Luke and Jacob.
Today Jacob brought in some snake skin into our class for our 'Go Wild!' topic. He has snakes at home and he brought it in for each of us to see and feel. We passed it around the class and all felt it. It felt like bubble wrap and it was nearly a metre long. It was seethrough, breakable and it even had holes for the snakes eyes and mouth.
If you look carefully you can see it pegged on our 'green anaconda' in the picture above.