Outdoor Classroom!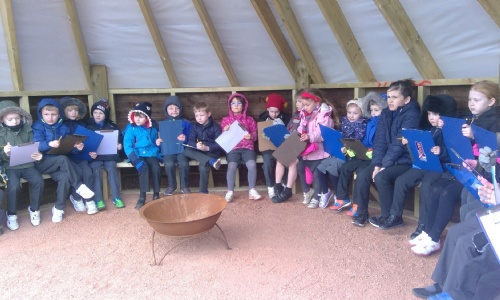 Today we enjoyed a lesson in our brand new outdoor classroom.
We started our lesson in the classroom, before we went on a hunt to discover the creatures that live in our school environment but are too small to be captured on our class cameras.
We discovered a lot, including eggs:
We recorded what we found and gathered back in the outdoor classroom to share. We discovered that most creatures in our school environment live under logs or in the woods.