Lent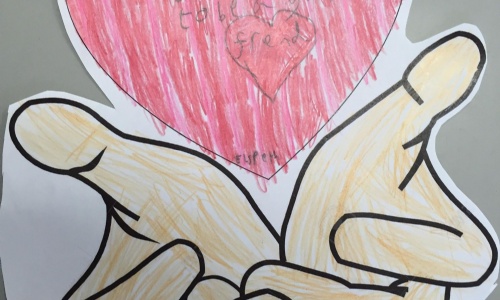 We have been learning about Pancake Day and Lent.
Written by Audrey, Eslpeth and Tabitha
Today we made hands with hearts. We thought about all of the nice things we could for lent rather than choosing to give something up. In the middle of the hearts we wrote things that we will try to do for lent. After that, we got to colour it in with the right colours and then cut it out.
Some of us read out our ideas at the Church Service today.