Show and Tell: Anaconda Style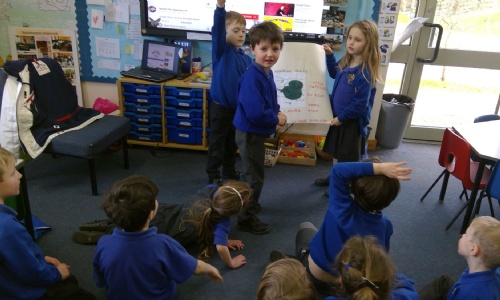 This week we had a Show and Tell all about Anacondas.
George wrote facts all about 'the biggest snake ever!'. He even brought in green string that was the same length as a real anaconda, he intertwined it around our carpet spaces and it stretched around all 28 of us! We couldn't believe it! Here we are looking scared holding it:
We asked lots of interesting questions and learnt new facts.