Experimental Day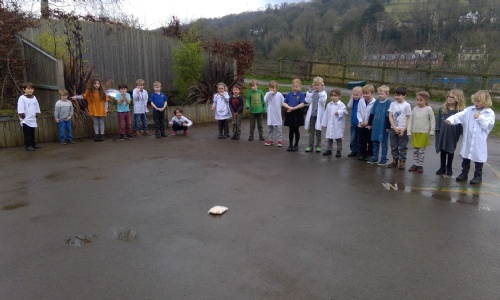 Orion class turned Mini Professors for the day.
Written by Harriet and Elspeth:
On the cool, amazing and epic Friday the 26th Of January 2018 we did 'Something New Day'. What Orion Class did was experiments all day long, it was funny, cool and and epic because at the end of the day we did...fizzy sand. We also did rain clouds with shaving foam, blue food dye and water. The food dye comes though the shaving foam and into the water, it was epic! We also did an expirment with skittles. We got a plate and laid the skittles around the outside, we poured warm water on them and it made a rainbow into the middle.
Across the day we did walking water, rainbow skittles, mentos and fizzy drinks, oil and coloured water, invisible secret ink, exploding bag, rain clouds and fizzy sand! It was a great scientific day!