Top Secret Delivery!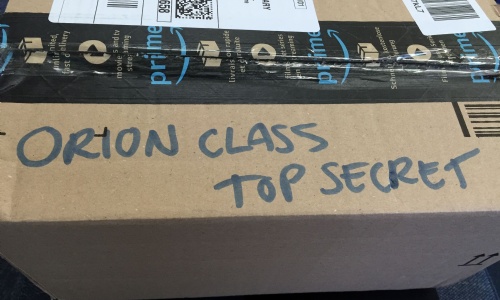 Today, Orion Class were suprised to recieve a top secret delivery.
We were all very excited and had fun predicting what could be inside. We couldn't wait any longer and were bursting to open it!
After lots of unwrapping we discovered...
3 Camera Traps!
We will use these to capture pictures of animals outside.
We are very excited to discover what lives around our school at night!