Biscuit Success!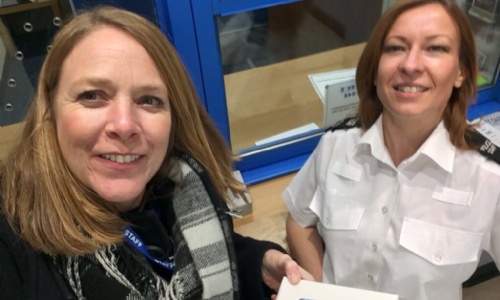 We boxed up our biscuits, added our pictures and letters and delivered them to our heroes.
We gave a box to Paramedics who thought they were delicious!
We also sent some to Firefighters, who needed them after a long heroic day!
Mrs Clapton visited the Police Station and they enjoyed them so much that they tweeted about it!
We are so glad our real life heroes enjoyed our biscuits and we hope that they all have a lovely Christmas.