Act of Kindness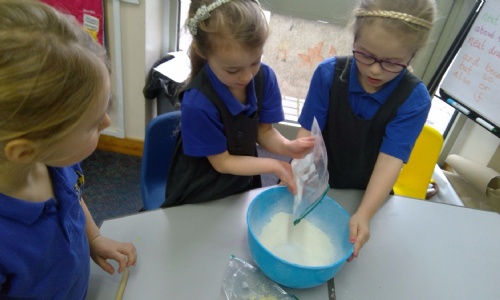 This week we made Christmas biscuits for real life heroes.
As part of our Superhero topic we have learnt about real life heroes like Firefighters, Police and Paramedics. Our School Value for this term is Kindness and we decided to show kindness by making Christmas biscuits for our heroes.
We also made posters, drew pictures and wrote letters to send with the biscuits.
We had a great time! Hopefully our heroes enjoy them.