Cape Investigation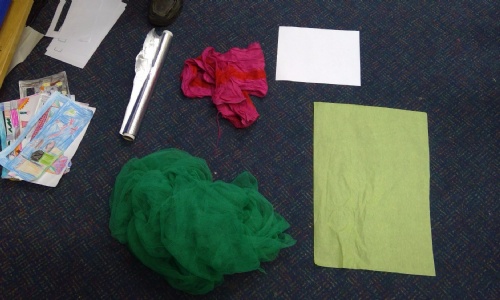 Today we started a heroic science investigation.
What material is best for a waterproff Superhero cape? We are on a mission to find the best material for a waterproof cape. We had a variety of materials to choose from and made predictions of the worst and best. We started by makeing predictions from tinfoil, paper, tissue paper, fabric and netting. Then we drew a picture of what we thought the best material would look like as a cape.
Here is one in the Golden Book:
Next lesson we will test the materials to see who was right.