Poppy Art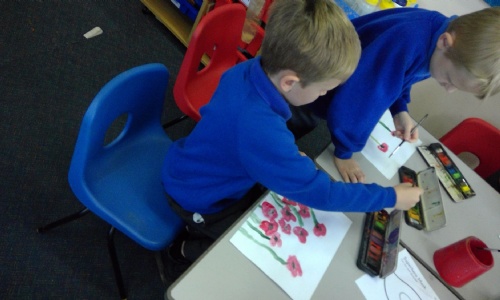 Orion Class have been thinking about Rememberance Day.
We learnt why we have Rememberance Day and designed medals of bravery for the real life heroes. Today we learnt why Poppies are a symbol and used special paintbrushes and Artwork Paper to create pictures of Poppies.
We started with Poppies before adding fields and sky.
They look great!