Super Fred!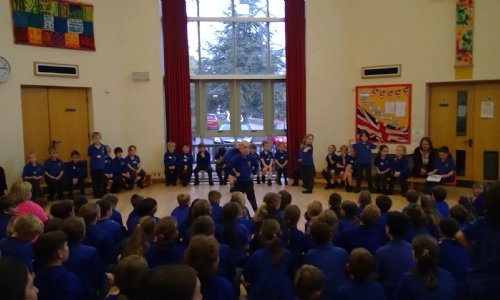 Today Orion Class undertook the task of 'A Play in a Day' all about the biggest superhero of all... Super Fred!
An actor came into school for the whole day and we started with some warm up games like Splat!
We then got in with rehearsing whilst learning all about how to keep healthy. We learnt the acronym 'SEED'- Can you remember what each letter stands for to remind you how to keep healthy?
During the performance Super Fred ran faster than a plane, saved a boy with his head stuck in a fence, beat a cheetah in a running race, chased a robber and beat Mr Roberts at maths! So brave and heroic!