Our thoughts on Orion Class so far...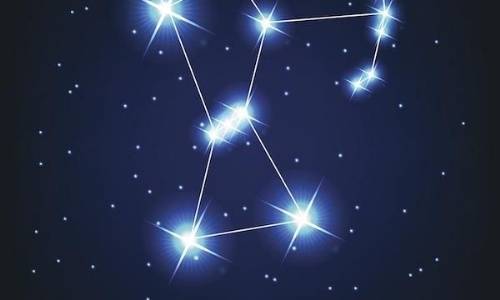 Today was the last day of term and some of took time to think about what we have done so far and what we think of our new class.
Elspeth wrote:
I loved it at my first day in Year 1. It was epic on superhero day when we made slime in my group with Ottilie and Sam. It was even more great when we got to see the fire brigade and their red fire truck and the really loud sirens. It was exciting when we got our class jobs iwas a register racer. I think next year will be a better than this year.
Raife wrote:
Orion News
So far we have been making goo. Next up we have been listening to Supertato it is good...very good. Next up we have been making obstacle courses.
The end.
Audrey wrote:
I am a Year 2. We had Superhero day. On Superhero day we decorated cookies and made slime and also i forgot to tell you our topic is Superheroes, back to where we are and lazers with a timer, and bowling, obstacle courses. We learned about Grace Darling, she's a history hero. Are lessons in order are early work, maths, phonics, reading, writing, topic and that's them in order also we chose a superhero and cut them out and we cut their head off and cut out our own head stuck it on the superhero. And also when we're finished and there is nothing else to do we get to go outside and play games, adding with bean bags and other stuff. When it's someones birthday they get the birthday hat and we sing happy birthday to them. Also firemen came and we got to...ask questions, squirt the hose and listen to the horn. We also did things like Ka-Pow! Pow!Crack! and Zap! and we coloured them in with oil pastels.
Rebecca wrote:
I really enjoyed Orion Class because I enjoyed making slime on superhero day and I enjoyed going through the lazers and the hoop game where you have to blow the bubbles through the hoop and also.. we stuck our heads on cartoon bodies of superheroes and we look amazong and also we made superhero logos and we designed our own superhero clothes and also we did...it is good...wordsearch yay! ohhh yeaaah! wooo! I did two wordsearches!...I even made a spiderman mask, I finished it at home but...I finally completed the mask it took AGES! And also we did an obstacles course it was amazing, fantastic, super, cool, epic, awesome, good and...also we made one......biscuit. We aso got to make some superhero homes- dens and also we got to put our superhero inside our homes-dens and my group Bertie and George got destroyed so we had to restart it. Ottilie helped us to even though she was not in my group and it was very fun, I love building things and going in the woods.
Laurie wrote:
I am a year 2 I loved Superhero day, the best bit was the lazers and the slime. We've been doing acting out Grace Darling, weve been cutting out pictures of cat woman and hulk , batman, spiderman and once we did that we stuck our heads on. I was bat man. And we are learning about Super Potato.
Harriet wrote:
This term I am a Year 2. This term I have enjoyed doing Superhero Day. We took turns doing everything. First me, Nancy, Audrey and Rebecca did slime, the slime was very sticky, irritating and fun. Then we did wordsearch, the word search was very hard and fun. Then on the 4th lesson we decorated cookies. Then on the 5th lesson we did superhero masks and we did the supertato story it took us 2 days to do the supertato story. It was fun and epic I loved it so much because it was very long and good. Then we stuck our heads on superheroes. I picked supergirl because she is my favourite superhero.
The end.
Nancy wrote about just one day in Orion Class:
This term we... did Superheroes. First we did some letters for display. Miss Morris printed out superhero logos like wonder woman and bat man and thor and flash. Then we did maths, we practised for a time challenge. Then we got to go outside to play games and then we had to do our real maths in floders, white is skill it, green is apply it and blue is deepen it.
One day is completed.