Friendship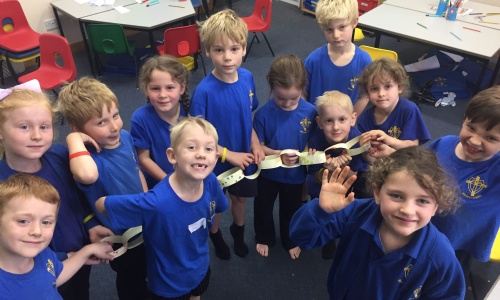 Year 1 and Year 2 have been thinking about Friendship with Mrs Ross.
This week we introduced ourselves using string, passing it to the next person showed us how we are all connectedas friends. At the end we collaborated to help the last person untangle the string and get out of the circle.
Then we made friendship chains describing how to be good friend and what friendship means to us.