Music time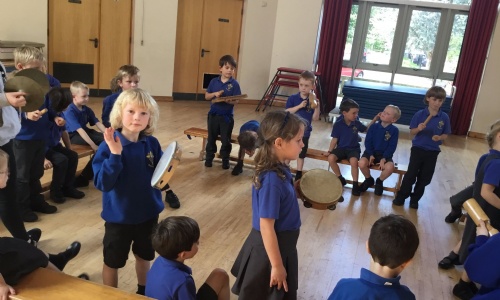 Today we enjoyed our second music lesson with Mrs Oliver.
We started by singing and performing some Superhero songs. We then learnt the names of some instruments and played a disappearing game. We got into pairs and shared instruments alongside Mrs Oliver on the piano.
We finished by learning a new Call and Response Rain Song.
Can you remember any of our songs to sing at home?