Tescos Trip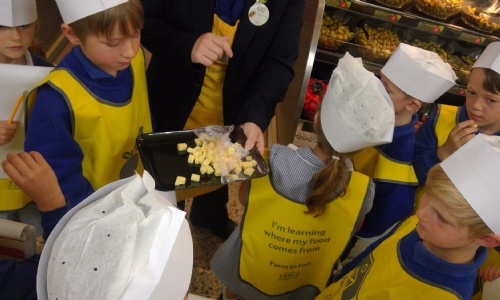 On Tuesday we visited Tescos to find out where our food travels from, as part of our Travel and Transport Topic.
We found out where fish come from and even gutted one. Gross!
We tasted cheese and guessed their names.
We visited the bakery and found out how bread is made. We got to feel the dough too!
We also looked at Tesco food labels and discovered where different fuit and vegetables come from. We found out a new name for an avocado....can you remember? We discovered that it only takes aout 3 days from the time bananas are picked in South America before they reach the store.