Old and New Cars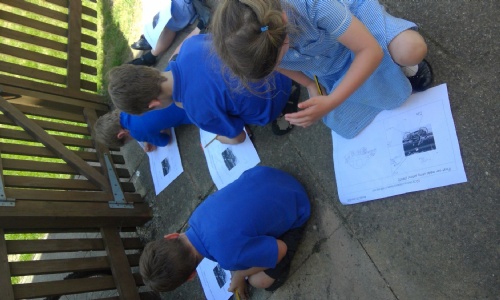 Today we looked at the history of cars and what they used to look like. In the classroom we labelled a picture of the first petrol car.
Then we went outside to compare this to cars now. We used our new picnic area to draw a car in the car park and label it.
We discovered there have been lots of changes!