Mrs Armitage on Wheels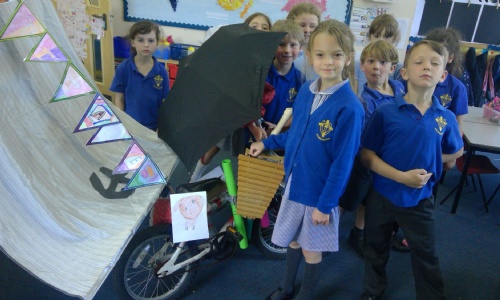 Our topic for this term is travel and transport and in Literacy we have been reading Mrs Armitage on Wheels.
This afternoon, a group of the Year 2's created a real life version of Mrs Armitage's bike. They listed the inventions they needed to create and add. They gave out jobs to make sure everyone had something to do. It had everything ranging from a sail, anchor and somewhere to wash your hands to a keyboard and biscuits for Breakspear the Dog.
We even explained it during Celebration Worship.