Orion Class Worship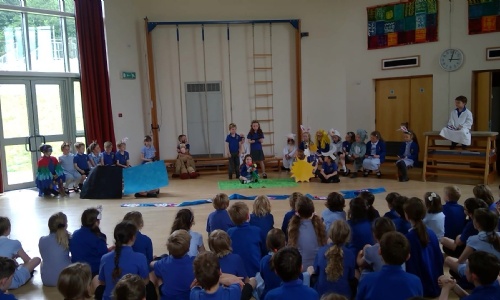 Today we performed a collective worship for the whole school.
We have learnt lots in RE this year and chose to share our learning of the Creation Story. We created our own props like the sun and moon and painted the daytime and nightime sky. We had all sorts of characters from lions and birds to Mankind and God.
The rest of the school listened very well and had great answers for the questions we quizzed them with.
Lots of hands up!
We had a fantastic day rehearsing and performing!