Constructing shape buildings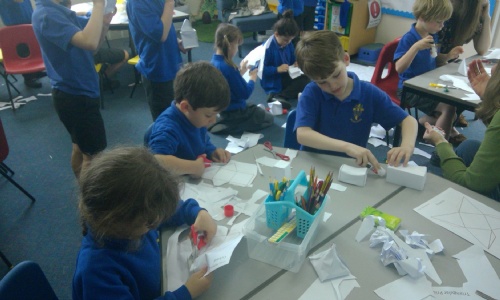 Today in maths we looked at 3D shapes.
We went a step further and looked at 3D shape nets and how you use them. We then discussed which ones would be best to construct buildings that we can see around Brimscombe.
We worked in teams so that we could make all the different shapes each building had.
Fantastic team work skills!
We made houses, churches, the school hall and the skatepark with some great results.