Construction!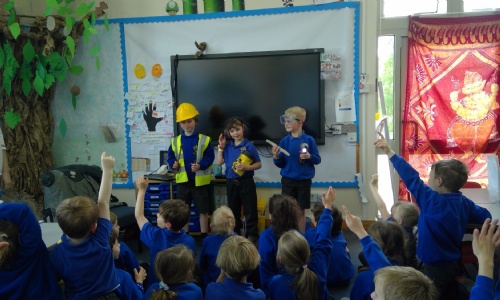 Today we discovered our new topic.
We were given clues by dressing up and holding props. Thanks to the volunteers we worked out that our new topic is...Construction. We looked at images and maps to discover what area we would be learning about and realised it was our very own...Brimscombe!
We constructed a 'What we know and want to find out Wall' and drew pictures all about our new topic.