An Evolving Swordfish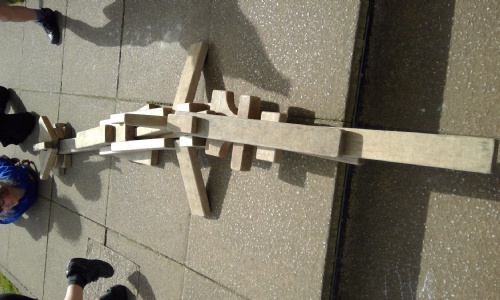 Today for show and tell one child brought in a fascinating book about dinosaurs and how they evolved.
It included land and water dinosaurs and other creatures. It inspired a group of children to choose to spend time outside creating "An Evolving Swordfish!". It appeared to evolve in front of our very own eyes.