Mathematical Dinosaur Charts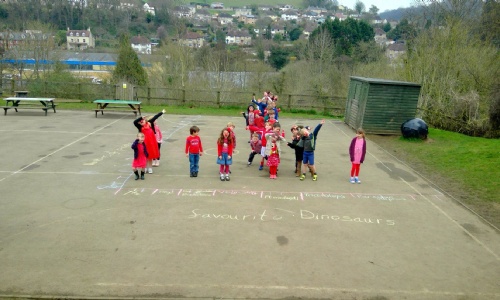 We have been looking at pictograms, tallies and bar charts.
Today we went outside to create a human bar chart.
A few of us set up the axis whilst the rest of discussed what a bar chart was.
We each chose our favourite dinosaur from the X axis, stood in line with the right number of children and created the bar chart.
We stayed outside and decorated the playground with information about our chart and with some quick maths facts.