Discovering Habitats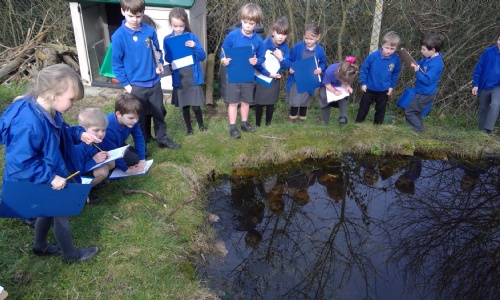 We spent the afternoon discovering animals that live in different habitats around our school.
We found frog spawn, tadpoles and small fish in our school pond and considered why they choose to live here.
We then moved to our wooded area. Although we didn't see many animals here, we discussed what might stay here at night and why they weren't here now. Some of us chose to have a look at our garden beds.
More pictures in our photo gallery