Maths Detectives!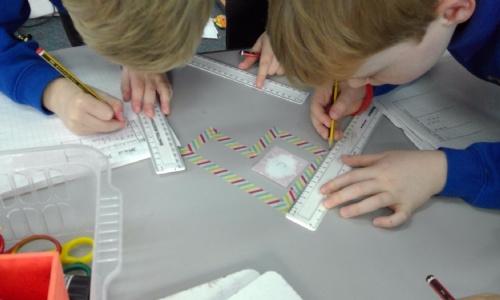 There are shape outlines everywhere! Something has happened to all the shapes!
​We have been learning about area and perimeter this week in Aquila class and something terrible has happened to our shapes! We have been left with some CSI style police outlines of shapes and we need to find out their perimeter!
FBI agents in the making!