Outdoor Learning Day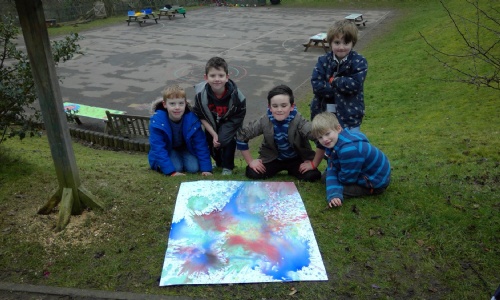 Our theme for this outdoor learning day was linked to our topic, Crashes and Bangs. We did our best to explode as many things as we could!
We spent the first part of our day experiments with exploding paint. We took spnges filled with a paint/water mixture and threw them as hard as we could at some large pieces of cardboard. The effect was amazing! We experiemented with different ways of get the paint to explode from the sponge such as dropping them from a height and throwing them at different angles.
We also built structures that were able to withstand an earthquake (or balance a water balloon on top whilst we shake it like an earthquake!)
Overall, it was a brilliant day and the perfect way to end our topic!