The Perimeter Police need our help!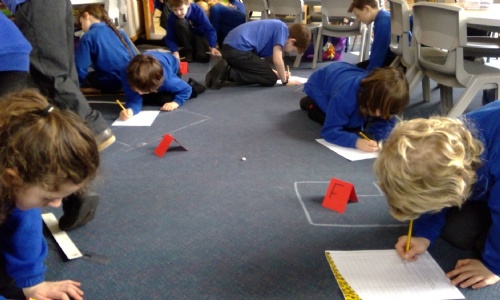 Our classroom has been vandalized! Aquila have been asked to help out by collecting evidence!
The Perimeter Police have asked Aquila to collect evidence after an unknown suspect vandalized the classroom. They had to collect the perimeter of each shape marked by an exhibit letter. Their suspicion is that the Riddler is to blame!