Extreme Earth Art - Earth, Wind, Fire and Air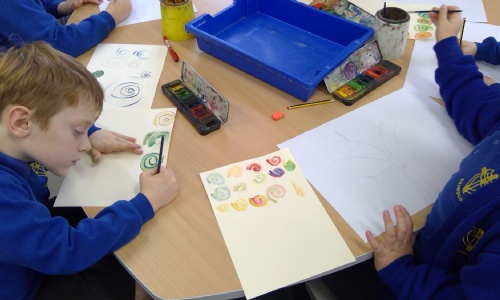 Inspired by a piece of artwork, the children created their own paintings using watercolour.
The children discussed how each colour represented the different elements of our extreme earth - green representing the earth, red for fire, blue for water and yellow/white representing the air. It will be exciting to see how the paintings turn out when they are finished.