WW1 Play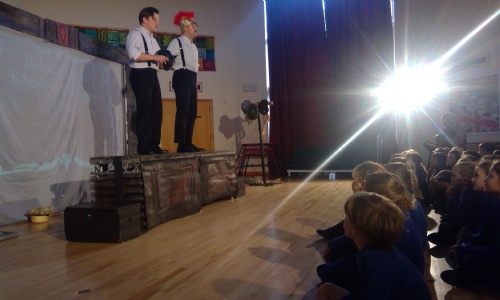 The children watched a theatre group perform a play as we begin to think about the 100 year anniversary of the end of WW1.
'Today we watched a performance with a man called Nathan and another man called David. We learned about WW1. It was very interesting to watch. They had props like guns, flags, hats (country hats) and a pistol. We found out lots of things we didn't know before. We were inspired because it made us more interested in WW1.'
Written by Laurie and Louie.